Service Overview
What is a PET-CT?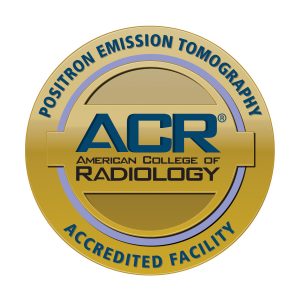 A PET-CT is used to help diagnose cancers, cardiac diseases, and neurological disorders. The positron emission tomography/computed tomography, or PET-CT, combines the power of Positron Emission Tomography or PET scanning, with diagnostic CT imaging to create a single image which offers both functional and anatomic information.
This device is used to diagnose and stage various cancers, and to pinpoint the most effective therapy plan for each patient. Besides PET-CT's ability to diagnose and stage cancers, the system is also used to perform perfusion and viability scans of the heart, and advanced neurological imaging.
Benefits of PET-CT
PET/CT improves the physician's ability to diagnose and treat disease states earlier. Other benefits to physicians and patients include:
Accurate registration of functional (PET) and anatomic (CT) patient images.
Higher diagnostic confidence.
Improved treatment planning for therapy.
Shorter overall PET exam time (more comfortable for the patient).
When is PET-CT necessary?
The following are just a few reasons you might want to consider having a PET-CT performed at California Imaging Institute.
Neurology
Localize seizure focus in patients with seizure disorders.
Differentiate Alzheimer's disease from multi-infract dementia or depression.
Analyze Parkinson's disease.
Evaluate the extent of stroke and recovery following therapy.
Oncology
Diagnose malignant tumors.
Select and monitor therapy.
Detect recurrent tumors before they can be seen on CT or other imaging modalities.
Determine if a tumor has metastasized.
Did you know you can contact a scheduler online?
Skip the wait and we will call you.
Contact us
Preparation
How to Prepare for Your PET CT Exam
If you are diabetic, please call 559.325.5800 two (2) days prior to your exam.
Arrive 30 minutes prior to your scheduled exam time to allow for registration.
Please make sure to bring all insurance card(s) and photo identification.
If provided by your physician, please bring your referral for your exam.
Food and Drink

Do not eat or drink any foods or fluids six (6) hours prior to your exam (including gum and mints).
Medications are okay, except diabetic medications or prednisone.

Clothing

Wear warm clothing with no metal items (includes: bras with under-wire, jewelry, belts, and jeans with zippers or buttons).  Sweat pants and top are almost always a safe bet.

Pregnancy and breastfeeding

If you are pregnant/trying to become pregnant, or breastfeeding please call our Scheduling Department at least three (3) days prior to your exam for additional instructions.

Claustrophobia

If you are claustrophobic, please bring any and all medications that may help you relax.

Exercise

No exercise 24 hours prior to your exam.

Low-Sugar Diet

Begin following a low-sugar diet one day prior to your appointment.  Please do not eat any of the following: fruits, sugars, syrups with sugars, or beverages containing sugar.
Foods or beverages that contain artificial sweeteners like Splenda or NutraSweet are okay.

Visitors and guests

To protect from exposure to unnecessary radiation, pregnant women and children are not allowed to accompany you to the exam room.